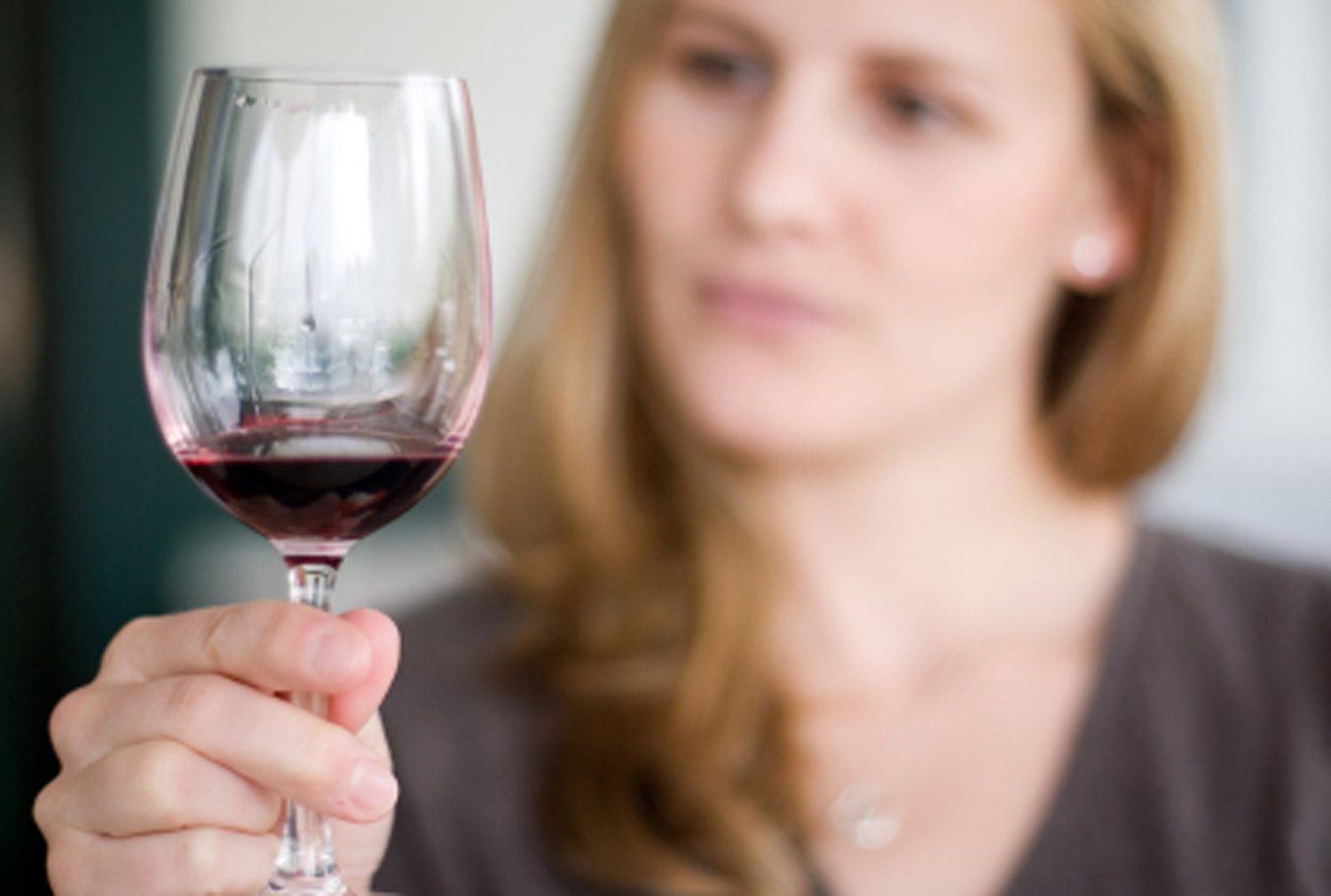 French Wine Class: The Fundamentals
Did you know that the United States imports 2 billion dollars worth of French wine every year? There is a lot of French wine to be found. The question is, how can you navigate all your options?
Our course provides you with the foundation to understand and enjoy French wine.
Master the most important French wine terms, and how to pronounce them.
Appreciate the subtle nuances of Champagne beyond the big labels.
Discover French white wines and which one is the most food friendly, no-fail choice!
Dig into iconic French red wines, great values and the French varietal that will guarantee success every time.
Uncover how to order wine in a restaurant without regrets.
Try easy and reliable food pairings for French wines.
Test out your newfound skills with easy and fun activities that will allow you to share your new skills with friends and family.
Enjoy online and in person meetings as a shared community. Make new connections with other wine lovers.
Frequently Asked Questions:
Is this course for me?
This course is perfect if you are one of the following:
You are just starting off with wine. You want to learn about French wine without technical jargon.
You are fan of wine but want more confidence when communicating about French wine.
You want to take a deeper dive in the nuances of French wine.
You are looking to join a community of like-minded French wine loving friends.
When does it start?
Enrollment open now for 7 days or until the class is full.
You have immediate access to Module 1 as soon as you enroll.
Then you have access to a new module weekly. You can review the module at a time that suits you.
We will be offering live and on demand supplemental webinars and q & a sessions.
How much time do I need for the course?
You can go at your pace!
To truly benefit from the course, we recommend 1 hour per week to watch each module and go through supplemental readings and worksheets.
The suggested weekly activities which are fun ways to learn while trying out French wine.
Why buy this course when there is so much free information on the web?
You can spend hours going down web rabbit holes. You may glean little nuggets of information. But it is a half-hazard approach that may not bring any viable results in the end.
This is a great course if you want trusted, expert guidance that takes you step by step on how to enjoy, pair and buy French wine with confidence.
How is this course different from other wine courses?
First, we focus only on French wines!
There is no other wine course on the market that offers an easy step-by-step guide to learning the foundation of French wine.
This is a missioned based course with your success in mind.
You have personal attention from me as you go through the course and after you finish it.
We want to create a vibrant community of French wine lovers for all levels. This particular course is the foundation from which you will build upon.
We deliver the same high-touch service we offer for our wine tours in France.
What if I know little about French wine?
Welcome to your haven to learn free of intimidation.
You'll never have to sit in a classroom, be put on the spot or even have to participate in the online discussions if you don't want to.
If you tend to be shy and intimidated about French wine, this is a community free of judgement and pretense.
What if I'm advanced, and have a solid foundation in French wine?
You may want to enroll in our region-specific master classes we will be releasing in the near future. Master classes will allow us to geek out on the granular magic elements that bring French wine to life.
How long will I have access to the course material?
You get life-time access—you keep access to all material for as long as the course is available.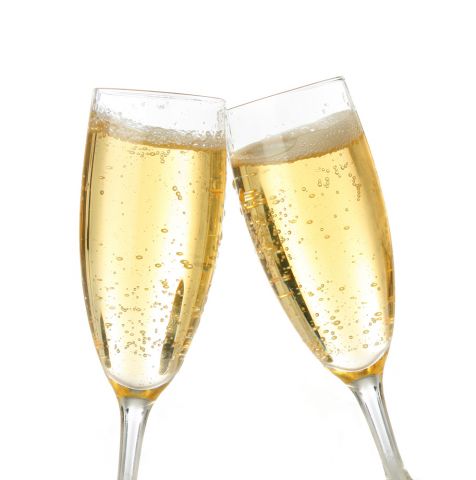 "Love your book recommendations and documentaries. I've enjoyed this class/lecture and have learned a lot...We prefer French wines and this has been helpful and informative for me. I appreciate the food pairings and label reading as my husband and I enjoy cooking and entertaining. I appreciate the bonus material on wines to try and wine maps. They certainly help to understand the regions. This class has made the pandemic lock down bearable and can't wait for the master class on Burgundy and Bordeaux." --Dawn M.
Simple and to the point. Just a treasure of information, that is presented so clearly . Thanks!--Deena L.
I appreciated the explanation of the sugar content of each type. For so long I thought Brut meant no sugar... thanks Pascale, very helpful. Laurie N.
This Essentials of French Wine Class is For You If:
You are just starting to learn about French wine.
You are looking for a step-by-step refresher course.
You seek an easy solution to gaining confidence when choosing French wine.
You like to learn online, but are tired of searching the web and going down rabbit holes to find information.
You appreciate a value-driven course created by experts. Thier mission is to help you gain confidence and more pleasure with French wine.
You are eager to discover wines you like, not the ones dictated by someone else.
You are energized by being an active member of a community of like-minded wine lovers. You want access to online, in-person events, and special offers reserved for you.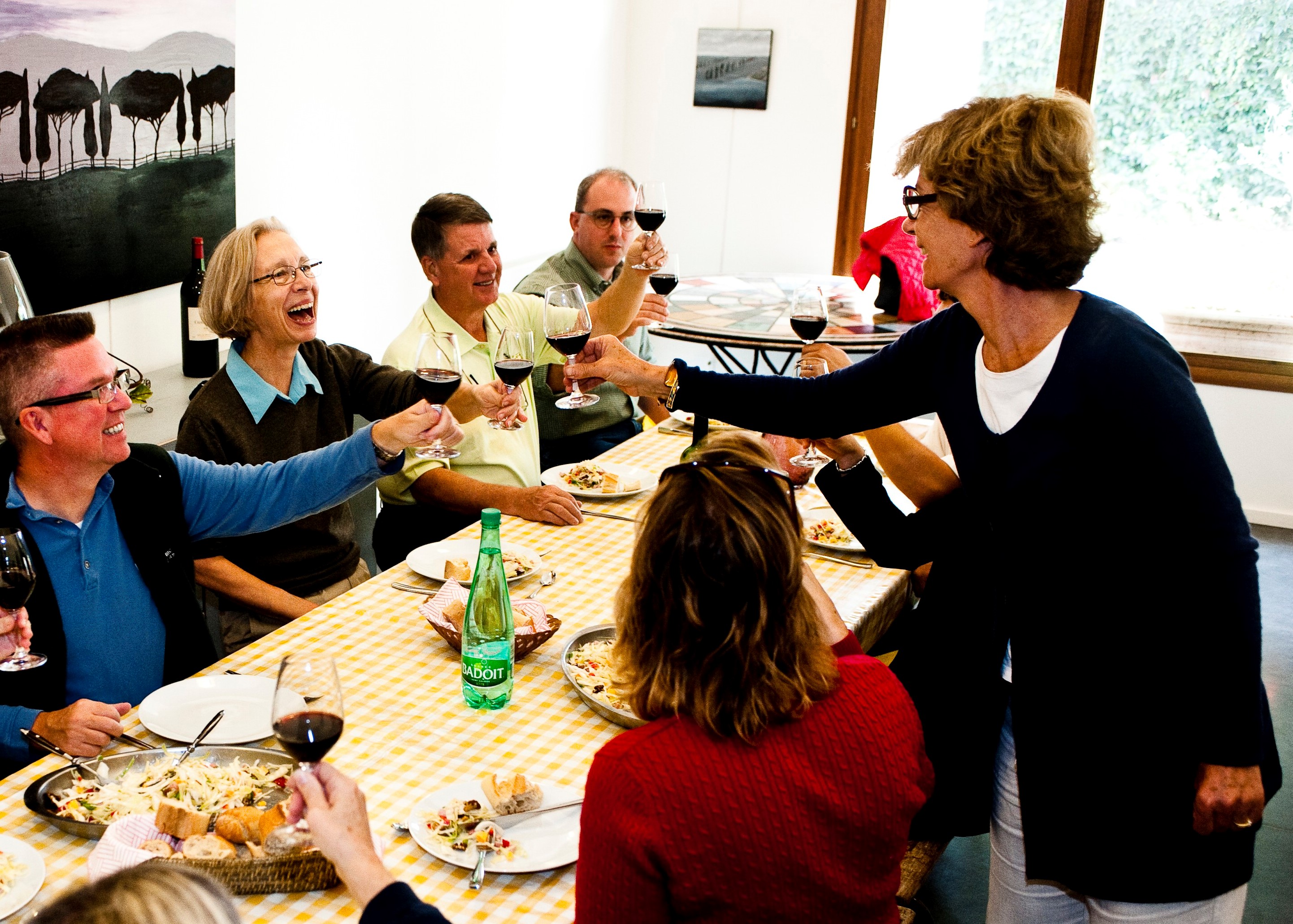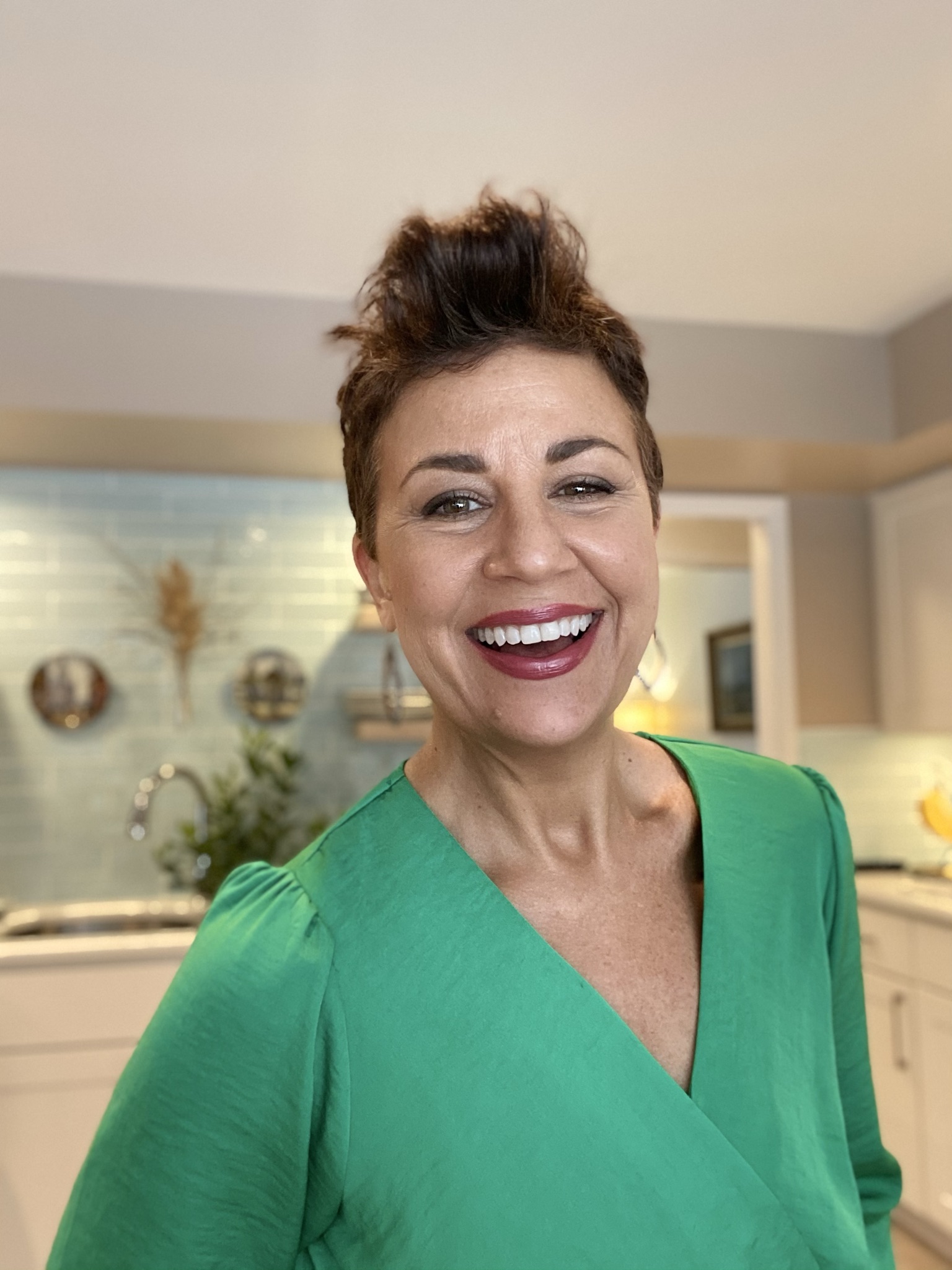 Your Host: Pascale Bernasse
Owner of French Wine Explorers
Twenty years ago, Pascale Bernasse fulfilled a lifelong dream. She began a career in the travel industry. That dream remains a reality for her as the co-owner and President of French Wine Explorers. 
She started working in the travel industry after leaving a corporate career that had left her uninspired. In 2007 Bernasse and her husband, Pierre, acquired French Wine Explorers. This is a boutique tour operator specializing in luxury wine vacations in France and Italy.
Pascale has been featured as a Condé Nast "Top Travel Specialist" for her expertise. Bernasse earned this reputation by providing notable immersive wine tours. Her success is due to her insider's knowledge and ties with top estates and guides in France.
Along with recognition from Condé Nast, French Wine Explorers has been recognized by Wine Enthusiast, Travel and Leisure, Rachel Ray Magazine, Travel Weekly, and Bon Appétit magazines. 
Your Foundation to French Wine Knowledge
15 years ago we purchased French Wine Explorers, specializing in immersive wine tours in France.
Having been in the travel industry for several years, and being half-French seemed like a perfect match of my skills. It allowed us to achieve our goal to offer enriching travel experiences to the culturally curious.
The problem? I knew little about French wine! So I went about looking for a course to learn quickly about French wine. There was little outside of encyclopedic books or pricey and stale professional courses. It was a half hazard and inefficient process, and took all the fun out of learning.
Fast forward 13 years later, and there is still little available for someone to learn about French wine in a fun, easy and yet goal-oriented way. Many people lack the confidence to communicate about French wine, and we wanted to change that.
Wouldn't it be nice to have enough information about French wine so that you could navigate these scenarios with ease? 
Think of it this way, the cost of this course is far less than repeatedly purchasing or ordering the wrong wine because you are uncertain of your choice and go for the prettiest label or what someone else chooses for you. 
Now is the time to make an investment in yourself to learn about French wine. By the end of the course you will have the foundation that will provide you with peace of mind when choosing French wine.
Your mission--if you chose to accept it-- is to learn about French wine and embark on a 7-week journey learning to enjoy and communicate confidently about French wine.
If you want to grow your knowledge of French wine, culture, food and history in a way that was easy to digest, fun and relevant, this foundation course is the perfect start to your journey!